What are boxed packaged goods?
Boxed Packaged Goods are products that are packed using a box. Boxed packaged goods are well-protected during shipping, so many sellers use boxed packaging to preserve fragile or high-value items such as consumer electronic goods, games, and wine.
If you are running an online store, keep in mind that boxes are the best product containers for shipping a product safely to your customers. Boxed Packaged Goods has other names such as Packaged Goods, Packaged Goods, or Boxed Goods.
6 types of packaging boxes for eCommerce retailers to consider
We will always encounter a problem when it comes to deal with product boxes and packaging. No matter how careful we are, there is still a probability that the boxed packaged goods get damaged during shipping.
This scenario happens every day in our life. This issue will lead to loss of business and bad reviews for online sellers, but it will increase the packaging budget and reduce the revenue if we overprotect the goods.
There are 5 kinds of boxes for eCommerce retailers to consider. We will go through the uses of these materials so you can make a sound decision when selecting protection for your boxed packaged goods.
Wooden box
Wooden boxes are often used in the outer packaging of high-value goods, such as food boxes, red wine boxes, health care products, and valuable commodities. Wooden box packaging often has fine craft, sophisticated materials, and an exquisite appearance. Therefore, wooden box packaging itself usually has a solid ornamental and commercial nature.
The wooden packaging boxes are often attached with flannel, EPE, paper, sponge, and foam plastic linings to protect the internal goods from collisions. Due to the exquisite selection of materials, quality, and accessories, the price of wooden box packaging is higher than other packaging materials.
Wooden box manufacturers rarely use logs to make wooden boxes but instead use plywood and medium-density fiberboard. While saving costs, the quality packaging is no less than that of log products.
Corrugated box
Corrugated boxes are packaging containers made of corrugated cardboard with a hollow structure through a molding process. Corrugated cardboard boxes use various types of cardboard, including single-corrugated, double-corrugated, and triple-corrugated, as packaging materials. The weight of large-scale cardboard boxes can reach 3000 kg.
The uses of corrugated boxes vary, including almost all daily consumer goods, including fruits, vegetables, processed foods, knitted cotton fabrics, glass ceramics, medical drugs, bicycles and household appliances, fine furniture, etc.
Plastic box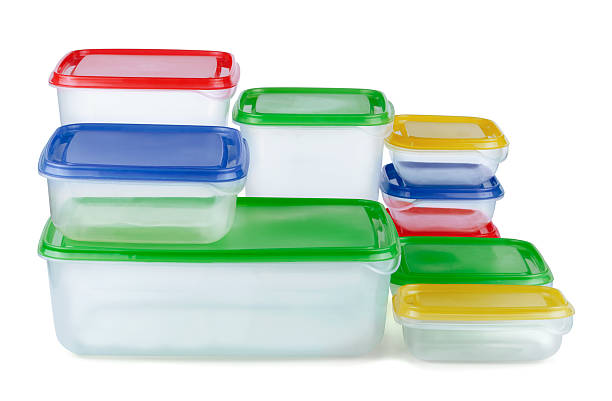 Plastic box packaging is made of PVC/PET/PP/PS. They have different forms, such as transparent folding boxes, cylinders, cover boxes, handbags, hangers, etc. Plastic boxed can be UV offset printing, silkscreen printing, hot stamping, matting printing, and other printing effects.
Plastic boxes have the characteristics of increased user experience, permanent packaging, moisture-proof, waterproof, high toughness, strong transportation safety, and improved product quality.
Plastic boxed packaging containers have many advantages, such as low density, lightweight, and easy processing. Product packaging companies often use the plastic box as a food packaging box.
Rigid box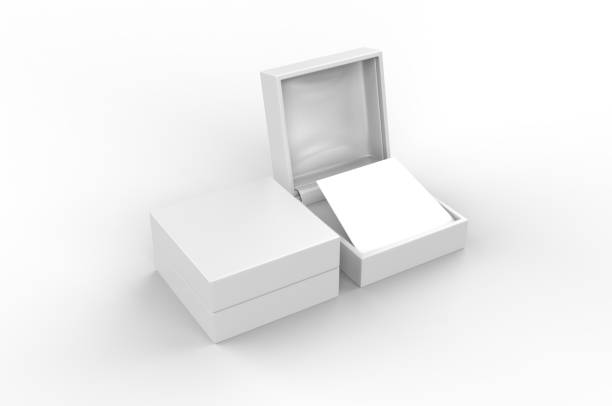 A rigid box is also known as a fixed paper box. Because this kind of carton uses a wide range of materials, many production processes, complex structure, manual production is the primary method.
The production cycle is longer than folding cartons, and the grade and price are relatively high. Therefore, this kind of box is called a "gift box," "hardcover box," and so on.
Rigid boxes are often used in display products, such as cosmetics, jewelry, technology, and high-end luxury couture.
Cardboard box
To a large extent, cardboard packaging uses its exquisite shape and decoration to promote and beautify products and improve the competitiveness of products. Paper product packaging is the most used type of packaging of industrial products.
Carton is the most basic form of shipping packaging, and cartons are widely used as sales packaging for various products. Sellers will use the paper boxes for food, medicine, and electronics.
Paper box packaging
Paper packaging is a great package container for dry and light food products. It is trendy among those looking for an eco-friendly goods packaging solution.
How to design for the boxed packaged goods?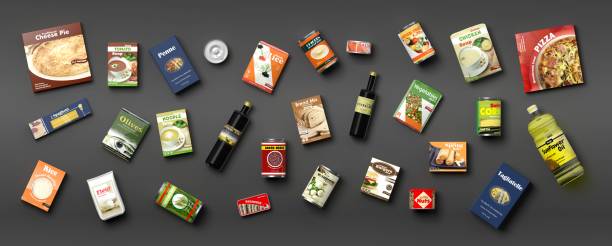 When consumers choose products, packaging has the most potent influence on their final purchase decision. Especially in large shopping malls, consumers can directly touch the products and packages on the shelves.
If the product packaging is designed with strong promotion effects, it can help you increase sales. Here are 4 ways to use packaging design to increase sales:
1. Know your target audience
The product box design is not just about protecting the product. For excellent box packaging design, always consider the product audience first.
It's essential to understand your target audience to ensure your success in a highly competitive market. You need to resonate with your target audience's pain points, preferences, and buying habits.
2. Make your boxed packaged goods look unique
Good box packaging does not necessarily mean the use of expensive packaging materials. Some brands have had an impact even with simple product packaging.
You only need to add some packaging box printings, such as layers, textures, or stylish typography, to make unique box packaging. If you are in a visually dazzling market, a simple packaging design will be more effective.
3. Create a surprising unboxing experience
There is nothing better than triggering emotional engagement. If you can make your boxed packaged goods unboxing experience like unboxing Apple products. A lot of people will buy from you. The point is to provide your target audience with an enjoyable and surprising hands-on experience.
4. Use environmentally friendly design to enhance your brand image
Reused or recycled product packaging is great for brand or product promotion. It attracts a lot of consumers. More than 50% of people choose environmentally friendly brands. If your product packaging has a positive impact on the environment, you can make great strides in the market.
5. Research box design ideas
It is not easy to generate business packaging ideas on your own. You can try browsing image websites like Pinterest and Canva to find types of box inspiration. What you should not overlook are your existing customer's and colleagues' ideas. They know the product well, so they have more insights into the packaging options.
6. Ensure your product packaging supplies understand your shipping box design needs
The shipping box should be designed to protect the boxed packaged goods and the package. Ask your custom box manufacturers to use proper wrapping material and packaging materials for shipping safety.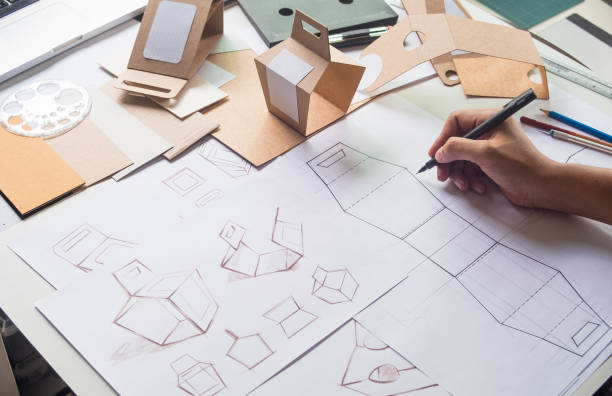 Conclusion
Your product packaging boxes should clearly state what makes your brand unique. While maintaining normal functions, try to think outside the box and focus on how packaging can improve the overall consumer experience.
Remember that colors and images of the mailer box design can affect the emotion and decision-making of customers in subtle ways. Hiring an experienced box package designer or box package design team is wise to bring your brand image to life through packaging. They will help you choose the right design and color scheme to evoke any mood you want to create.
In the long run, the return on investment packaging far exceeds your expectations. Establishing people's perception of the brand's benefits for craftsmanship and attention to detail will increase sales over time. It is easy to create a unique identity for your business and differentiate yourself from the competition.
More eCommerce tips for you
Top 11 Ecommerce Tracking & Shipping API in 2021
16 Indian Courier Tracking & Shipping Service Providers 2021
Top 12 Best Courier Companies for eCommerce in NA & EU
11 Tips to Reduce The Cart Abandonment Rate