If you want to improve customer satisfaction, there is no better way than to provide them with a pleasant unboxing experience. It is crucial for online sellers who want to build a brand because they don't have the opportunity to impress potential customers in fresh.
Online brands need to leave a unique impression on customers. The basis for an excellent unboxing experience for the target audience is that the brand needs to ensure that the products are delivered to customers in good condition.
We all have been there, receiving products with broken packages. How do you feel about that? Do you still buy from that store?
The answer is obvious. If we receive products in bad condition, we think twice before purchasing other products from the store.
In that case, we can see that the eCommerce business is a fierce arena. Except for the product qualify, if you want to get more orders, ensure that customers have a pleasant unboxing experience and receive the products in good shape. Why? Over 90,000 people search for unboxing videos on YouTube every month.
There are 10 tips for using packaging for eCommerce products and 8 tips for providing an excellent unboxing experience. Let's focus on the vital thing first - deliver an unbroken package with suitable packaging materials and shipping methods.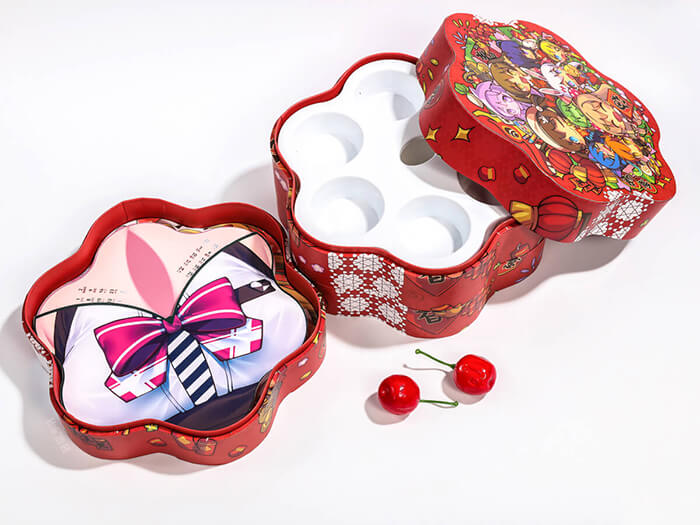 10 tips for how to pack a box for shipping
❶ Use proper package fillers. Suppose many items are shipped at a time. In that case, each item should be placed separately, and each item should be packed with cushioning materials. Use professional packing material for eCommerce, such as cardboard boxes, air pillows, bubble wrap, or inflatable bags, instead of putting a pile of waste paper or plastic bags.

❷ Packing methods are essential. When doing the packaging, use a new box. The box should be resistant to fall, and you should fill the gap with cushioning materials The bottom line is that does not overstuff the box. If you use the old box to remove the previous label, and the old box is not very strong, you need to make sure that it can be used safely.

❸ Wrap it with wide tape (sealing tape or packing tape), do not use glass glue. Then tighten the packaging with the packaging tape (the tape is at least 6 cm wide and then used across to reinforce the seal). If you're looking for boxes for eCommerce packing, this article "6 Types of Boxes & Uses" will inspire you.

❹ Avoid using boxes that are too large or have printed materials on the surface. When the box is too large, the product may move around the box during shipping. Extra weight means higher shipping costs.

❺ Do not use damaged or deformed boxes. Although you may make the box work again, your product may be damaged during transportation. Therefore, to avoid greater losses and you should not use deformed or broken boxes.

❻ Do not use cheap fillers. Avoid using waste paper or other defective materials from the shredder to fill the gaps in the packaging box. If the quality of the filler is poor, it may not be able to play the role of buffer.

❼ Avoid leaving any gaps between the box and the item. If there is a gap, the products will sway, making the gap larger and larger, preventing the cushioning material from playing its role, and the product may be damaged.

❽ Avoid using odd-shaped boxes, such as cylindrical packaging boxes or bags, which may roll off the truck or container during transportation. Boxes and bags with peculiar shapes may cause trouble for your products in transit.

❾ Avoid using envelopes to send valuable or fragile products. These items may stick on the letter sorting machine without any protection.

❿ The address should be detailed and accurate. Do not write with pencils and pens. They may become blurred during transportation.
The above eCommerce packaging solutions are common in our life. Follow the tips to protect your products better. Beyond package protection, The packaging appearance shows your taste, value, professionalism, etc.
Let's see what we can do to provide a pleasant unboxing experience and eCommerce product packaging design with our customers.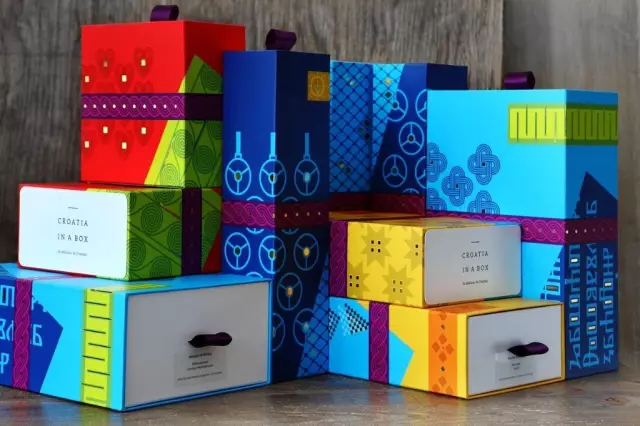 8 eCommerce product packaging design ideas
❶ Beautify the outer packaging
If you think online shoppers don't care about the outer packaging of the products, you are wrong. Adding beautiful wrapping paper or stickers can increase sales because people like to receive attractive packages, especially when giving gifts to someone.
❷ Automatically generate a packing list
Are you still writing the packing list after receiving orders? It's inefficient and error-prone. Using eCommerce shipping tracking software can automatically capture order information and simplify the packaging and scheduling process.
❸ Display the brand information
Printing the company logo and address on the outer packaging lets the recipient know who the sender is. More importantly, it can help you build a lasting brand impression locally and even globally. It is also convenient for customers to find your store again through the packing list information.
❹ Eye-catching content
It is the era where content is king! Why not use this powerful force? Attractive pictures, quotations, slogans, and greetings printed on the package cover can build a good and lasting first impression of your products.
❺ Use protective packaging
For fragile products such as glass and ceramics, the packaging must be extra cautious. You can use pearl cotton, foam, bubble film, and other fillers to ensure that the products are safe and sound.
❻ Use ribbons
The ribbon is a packaging element that many people love, and it conveys good wishes. Online shoppers will be very excited to receive packages that exceed expectations!
Unfortunately, traditional e-commerce companies are unwilling to spend too much on the packaging. This investment is essential. Not only will it leave a deep impression on customers and enhance customer loyalty.
❼ Matryoshka Packaging
This method is suitable for fragile packaging. Fill the buffer material between the big box and the small box. This matryoshka packaging method can also create suspense or a fun unboxing experience when giving gifts to loved ones.
If you use this method, don't forget to highlight it on the product details page because it can be your competitive advantage.
❽ Put in color pages and manuals
When someone places an order in your store, it also means that your products are recognized. Why not take this opportunity to promote yourself further and develop more long-term customers?
Putting a product poster and recommendation list in the package can let the customer know more about your other products.
Conclusion
The commerce packaging solutions practice has proved that the above eCommerce shipping & packaging helps increase the store conversion rate. From a marketing perspective, targeting existing customers is much easier than attracting customers who are unfamiliar with your store!