With everything from e-commerce down to cutting costs without compromising quality, it's no surprise that the poly mailer is the new go-to packaging material in the e-commerce world.
As a sturdy and lightweight material, poly mailer keeps customers' goods in good shape without the added weight of other packaging boxes. With this lightweight comes a drastic reduction in the shipping cost, therefore it serves as an undisputed preferred choice of smart e-commerce marketers.
In this guide, we will take you through everything about poly mailers, starting from what is a poly mailer to where you can get them and the shipping prices. Have a fun read!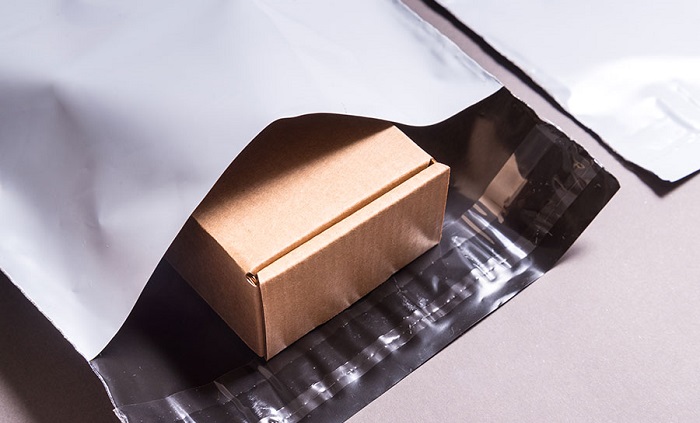 Part 1: What is a Poly Mailer?
Poly mailers, or poly bags as some would call them, are lightweight, sturdy plastic packaging bags used for shipping less fragile goods. They are made of moisture-resistant Polyethene, hence being an affordable alternative to standard packing.
They do not require sealing tapes thanks to their self-sealing fold-over lip, and shipping labels can be easily attached to them, which makes them perfect for ship & pack. Besides, poly mailers don't take much space.
While the cardboards will always remain in business for fragile goods that require optimal protection, the poly mailer bags are starting to render them useless for the less fragile ones that do not require big boxes.
This is all thanks to their compactness and the light-weightiness mentioned above that helps to reduce shipping costs. And reduced shipping cost with goods security is, without doubt, beautiful music in the ear of e-commerce marketers and retailers.
To make things even better, you can get poly mailers easily at local stores, post offices, and online stores worldwide.
Part 2: What Items Can I Ship with Poly Mailers?
Before going into the eCommerce products that can be shipped with poly mailers, you should know the factors to consider.
Truly, poly mailer bags cannot compete with cardboards in terms of durability, they can only be used to ship non-fragile goods. To put it clearly, you can only use them to package materials that can withstand smashing and crushing, which cannot get easily scratched.
If you want to use poly mailers to ship a fragile product, say glasses or porcelain, it must be packaged in a strong and rugged pack that can withstand mishandling and roughness. Below is a list of some of the items that can be shipped with poly mailers
• Fabrics, Apparel: Apparels such as trousers, shirts, and similar items that cannot be damaged in transit can be shipped with poly mailers. However, you should note that apparel decorated with fragile materials like beads would be better shipped with bubble mailers or other sturdy shipping packs.
• Books and printed media: Books and printed media require extra padding to prevent dents and damages during shipment. The bubble-lined poly mailers can effectively provide this.
• Phone cases, Toys: These plastic-made products are often less fragile and can be shipped with a poly mailer.
• Beauty and health products: Some health and beauty products like supplements, cosmetics, and other products in sturdy packaging like plastic can be shipped using the poly mailer.
• Other items in sturdy material: If an item is already packaged in a sturdy material that cannot be easily damaged, a poly mailer is the best to ship it.
Part 3: Four Types of Poly Mailers
Generally, poly mailers can be classified into four categories based on sizes or purposes, as explained below:
1. Standard White Poly mailers
The standard white poly mailers are the classic ones built with no bubble padding. They are the cheapest and are best used for boxing non-fragile and well-protected goods that do not require extra cushion or care when shipping.
2. Expansion Poly mailers
As the name implies, this type of poly mailers can be expanded. Expansion poly mailers have padded bottoms that can withstand the weight of heavy material.
They are often referred to as heavy-duty poly mailers, as they are made from strong Polyethylene and have seams along their sides. This makes them resistant to tears and suitable for thicker items like books.
3. Bubble mailers
The Bubble mailers are so-called because they are designed with bubble pads inside. This provides an extra cushion for shipping high-quality products.
They are best used to ship pieces of jewelry, compact discs, and other items sensitive to scratch or surface wearing off. They are the most expensive type of poly mailer, which is understandable considering the kinds of goods they are used for.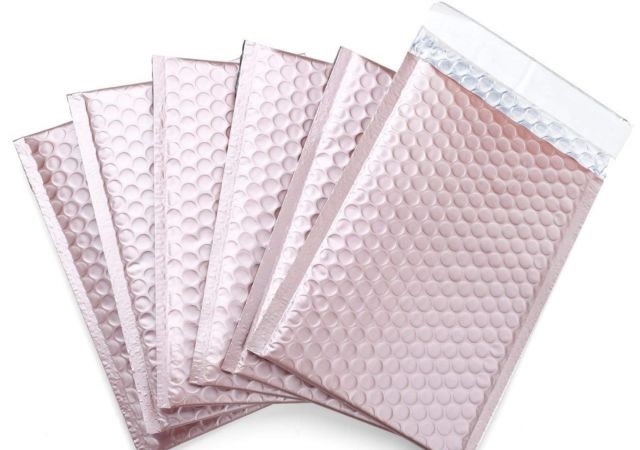 4. Eco-friendly Poly mailers
Eco-friendly poly mailers include biodegradable and recycled ones. They are just as durable as other types of poly mailers and perfect for eco-consious brands.
The biodegradable mailers are typically made from ethanol rather than polyethylene while the recycled mailer bags are made from recycled materials.
Part 4: Pros and Cons to Ship with Poly Mailer
Here are some of the benefits and downsides to ship products with poly mailer bags.
Pros
• Reduces cost: This is the biggest advantage of the poly mailer over other shipping materials. Due to their small size and lightweight, both packing and shipping costs are reduced significantly. Not to say their prices are cheaper.
• Customizability: Branding is a crucial aspect of marketing that increases brand awareness. If you want your product to stand out, you can order a customized poly mailer that will feature your brand's name, logo, colors, and other necessary identities.
• They can be recycled: Another advantage of using poly mailers is that they can be reused continuously, a great feature for eco-conscious customers.
Cons
• They are limited: They cannot be used to ship items made from glass and other breakable materials that need extra protection. Also, perishable goods like foods items can be crushed when shipped with a poly mailer.
• Not suitable for packing several items together: Unless it's fabric items, poly mailers are not suitable for shipping multiple items at once because they may squeeze each other.
Part 5: How to Choose the Right Poly Mailer Sizes?
The poly mailers are often designed in varying sizes and dimensions for different goods, therefore it is important to choose the right poly mailer size based on the type of goods you want to ship. For instance, a sweatshirt wouldn't require the same size of poly mailer as books or jewelry.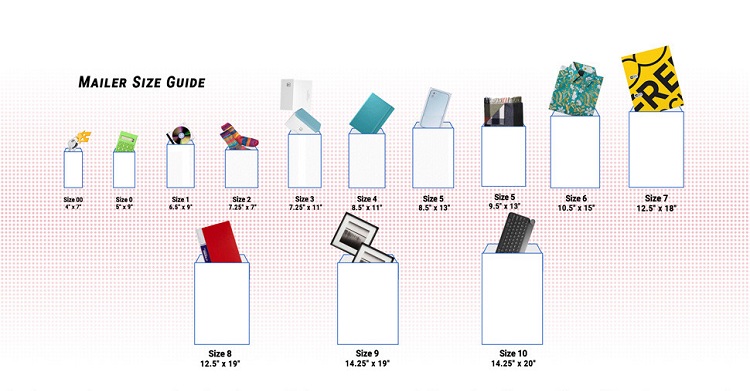 Below are the common poly mailer sizes for shipping different items: • Small poly mailers: These are poly mailers of an average size of 7.5 x 10.5 inches. They can be used to ship goods like two rolled-up shirts, four socks, or small boxed items like jewelry.
• Medium poly mailers: They are poly mailers of 10 x 13 inches size. The medium poly mailers can be used to ship books, multiple shirts, medium-size artwork, and other goods within the size range.
• Large poly mailers: The large poly mailers are of an average size of 14.5 x 19 inches. They can be used to ship 5-8 shirts, three shorts, and boxed items like a pair of shoes or a well-packed artwork
Part 6: How much Does It Cost to Mail a Poly Mailer?
USPS provides a safe and easy way to mail poly mailers by providing various options that e-commerce marketers can choose. The cost of shipping a Poly mailer depends on the pricing plan of the USPS selected.
For instance, shipping lightweight items via the USPS first class mail costs $0.49. Bulk purchases attract $0.25 per unit, while some other packages could cost $1.25.
Final Verdict
Maximizing profit with quality is the name of the game in the e-commerce world. This is why cost-effective shipping materials like the poly mailers are very important.
Not all items should be packaged and shipped with boxes or cardboards. In fact, they are unnecessary luxuries for most items and only needed where maximum protection is required.
If you are not shipping fragile or breakable goods, the poly mailer is your best bet, as it does not just reduce cost but also delivers the goods safely to your customer's doorstep.