Do you know that 1.7 million packages are stolen or lost daily in the United States? Shipping problems, such as damage, are frustrating for the buyers and also enhance problems and expenses for the businesses. One authentic solution to this problem is shipping insurance or parcel insurance (more specifically UPS shipping insurance, FedEx shipping insurance, based on the name of companies) that allows the businesses to claim reimbursement for any stolen, damaged, or lost package. So both buyers and sellers should know what shipping insurance is, what are its benefits and how it can help solve the shipping problems.
Let's study more about shipping insurance in this guide.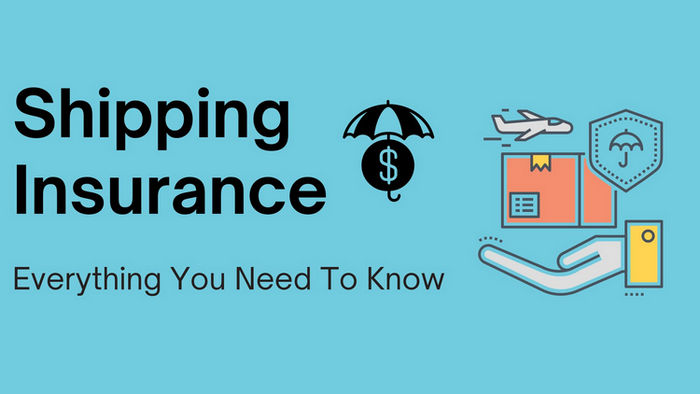 Part 1: What Is Shipping Insurance and How Does It work?
The best method to safeguard yourself against the fees you may incur if your shipping is lost, damaged, or stolen is to purchase shipping insurance, which offers protection to both buyers and sellers. Your company can seek compensation for any packages that are misplaced, harmed, or stolen while in transit by purchasing shipping insurance.
The idea behind shipping insurance demonstrates that its primary goal is to make up losses suffered by both the buyer and seller. Therefore, this kind of insurance offers financial security against any unforeseen loss, harm, or theft that causes shipping issues and renders the product unable to reach its destination.
It is vital to keep in mind that shipping insurance is very different from the restricted coverage that firms like FedEx, UPS, and USPS claim to offer for shipments up to a particular amount without any fees. So yes there are different rules and regulations for UPS shipping insurance, FedEx shipping insurance, etc. You can also choose to save money by using the shipping management software that will guide you about various discount offers that you can utilize by different carriers.
Regardless of how or when the damage or loss occurred, shipping insurance reimburses covering all losses, and you will receive the whole shipment cost plus the freight rate. Therefore, the shipment insurance has been reimbursed with the full cargo value, regardless of the cause of the shipment's failure to reach the customer.
Insurance policies are available for one-time shipments as well as longer-term tailored plans and can be obtained via a carrier or a third-party insurer.
Even though shipping insurance is offered to both sellers and purchasers, businesses are more likely to obtain it, particularly when transporting items with significant value and expense.
Here are a few companies that typically purchase shipping insurance:
Online shops that depend on shippers to complete consumer requests
Producers and sellers of substantial or expensive goods
Businesses that send goods internationally via a variety of forms of transportation
Every shipment incident for these companies interrupts the supply chain and uses up additional resources. Insurance coverage for shipment can assist prevent these losses.
Buyer and seller shipping insurance
The same principles apply to buyer and seller shipping insurance. The insurance holder—whether the buyer or the seller—will be compensated if an insured package is damaged during shipment.
One significant distinction exists: With buyer shipping insurance, the compensation is typically provided by repayment of the customer's order. Compensation for sellers is handled by the shipping company or a third-party insurance company.
Part 2: Why Do I Need Shipping Insurance?
The best approach to protect against damage or loss during delivery is to purchase shipping insurance. Additionally, businesses should be aware that by choosing this insurance, they will be able to maintain the highest level of client satisfaction because they will be able to make up for any losses.
Here are several justifications for choosing shipment insurance.
Increased security and confirmation
When you know that deliveries are completely safe, it gives you a lot of relief because there are many things you have to perform when running a business. You will have to deal with the significant financial loss that could strongly impact your entire business operations if any shipment issues arise, especially when sending large, bulk purchases.
Improved client services
To give your consumers better customer service, you should be able to address all of their delivery concerns and enable rapid shipping because, according to 84% of customers, a poor delivery experience would cause them to negatively review your company. When you have shipping insurance, you can avoid such issues by promptly resolving all shipment-related issues. If the customer has parcel insurance, he will instantly receive a refund if the shipment is lost in transit.
Less hassle and paperwork
You may easily save yourself from a lot of headaches by having a single insurance provider monitor the shipments regularly. A shipping insurance policy covers all shipments within a specific time frame without computing the landing expense and indemnity, or writing reports for each package.
Peace of mind
Both buyers and sellers may rest easy with shipping insurance. The customer is always excited when he orders a specific product and waits for its shipping. If he doesn't get the box in time, because it is damaged, or it is stolen, it is utterly disappointing.
When he is unable to inquire about what transpired to him, the issue only gets worse. Similarly, when customers write bad reviews about damaged or delayed shipping, it is frustrating for the reputation of the firms and they lose their transparency and reliability. When both buyers and sellers have chosen shipping insurance, all of these issues can be simply resolved.
Saves replacement costs
Most of the time, the carrier offers some coverage, but not enough to pay for the total cost of the item. Although choosing the right carrier also plays a vital role in this regard, most of them do not cover replacement costs entirely. Shipments that are damaged or not completed necessitate the firm offering people a similar product, compensating for subsequent urgent delivery, and potentially providing a discount for the delay.
These lost or damaged shipments can accumulate over time and have a severe financial effect on a company. As you can see, shipping insurance is one way to lower the risk associated with order fulfillment, businesses should opt for it to prevent replacement costs.
When To Buy Shipping Insurance?
For certain companies that ship items, shipping insurance might be a wise investment. In the following circumstances, it is especially advised:
When you sell designer brands or high-end goods, shipping insurance is required since these products put you at a higher risk of theft than other types of merchandise.

Since overseas packages must pass through various modes of transportation and are therefore more susceptible to damage or loss, the firm must additionally consider shipping insurance when making international deliveries.

Additionally, since electronics, works of art, and other fragile products are more likely to be damaged and are frequently more costly than the claimed value coverage, choosing shipping insurance makes sense when selling and delivering such items.

The risk of product damage and theft rises during busy shopping times (Christmas, Cyber Monday, Black Friday, etc.) for online firms. Businesses should avoid sending any packages during this time without shipping insurance.
From the above discussion, it is evident that shipping insurance is a sure and cost-effective way to reduce shipping issues during the shipping process.
Part 3: How Much Does Shipping Insurance Cost?
Before moving forward with shipping insurance, it is crucial to comprehend the options available to organizations. The first choice is to use the carrier, and the second is to use third-party providers and businesses to make up for any possible shipment losses. The fee to add insurance for single shipments is often between 1.5-4% of the item value, and this is never more than that, regardless of whether a firm uses a carrier or third-party supplier.
As an example, let's try to grasp it.
As an instance, insurance for an item valued between $200.01 and $300.00 costs approximately $4.75 through USPS and $2.31-3.84 from the shipping insurance provider Shipsurance. The kind and mode of shipment will determine the actual insurance prices.
When businesses opt for blanket shipping insurance, which is in charge of covering all deliveries made over a specific period, shipping insurance can be flexible. Depending on a variety of factors, these policies are adaptable and provide more affordable insurance rates.
USPS Insurance
| Value of Content | USPS Insurance Cost |
| --- | --- |
| Items up to $50 | $1.65 |
| Items $50.01 - $100 | $2.05 |
| Items $100.01 - $200 | $2.45 |
| Items $200.01 - $300 | $4.60 |
| Anything over $300 - $5000 | $4.60 + $0.90 per $100 increase |
FedEx Insurance
| Value of Content | FedEx Insurance Cost |
| --- | --- |
| Up to $10 | $0 |
| Items $100.01 - $300 | $3 |
| Every additional $100 after $300 | $1 |
UPS Insurance Costs
| Value of Content | FedEx Insurance Cost |
| --- | --- |
| Up to $100 | $0 |
| Every additional $100 after $300 | $1.05 |
Final Thoughts
Shipping or parcel insurance is one of the wisest investments that you do in your life. It is very helpful to keep yourself protected in this era of modernism when the trend of online purchases is increasing day by day.
If you also want to proceed with shipping insurance, you should do some research and find the right carriers. You can also use tracking & shipping software like KeyDelivery eCommerce's all-in-one tracking & shipping software that assist businesses reduce logistics expenses and make eCommerce order fulfillment monitoring easier by providing shipping savings and carrier tracking support. Nowadays, people commonly go for UPS shipping insurance or FedEx shipping insurance due to their quality services. No matter which carrier you choose, parcel insurance is always beneficial for businesses and customers.