Google launched a one-stop e-commerce platform for creators in the United States to sell their products and services. Qaya's main features are similar to Shopify.
Users can link their social media accounts to their Qaya page and upload products on this page or host products and services on other websites. It provides a built-in payment function that allows customers to complete the payment on the store page. In addition, It also offers customer management and analysis tools to help creators optimize the store and improve sales performance.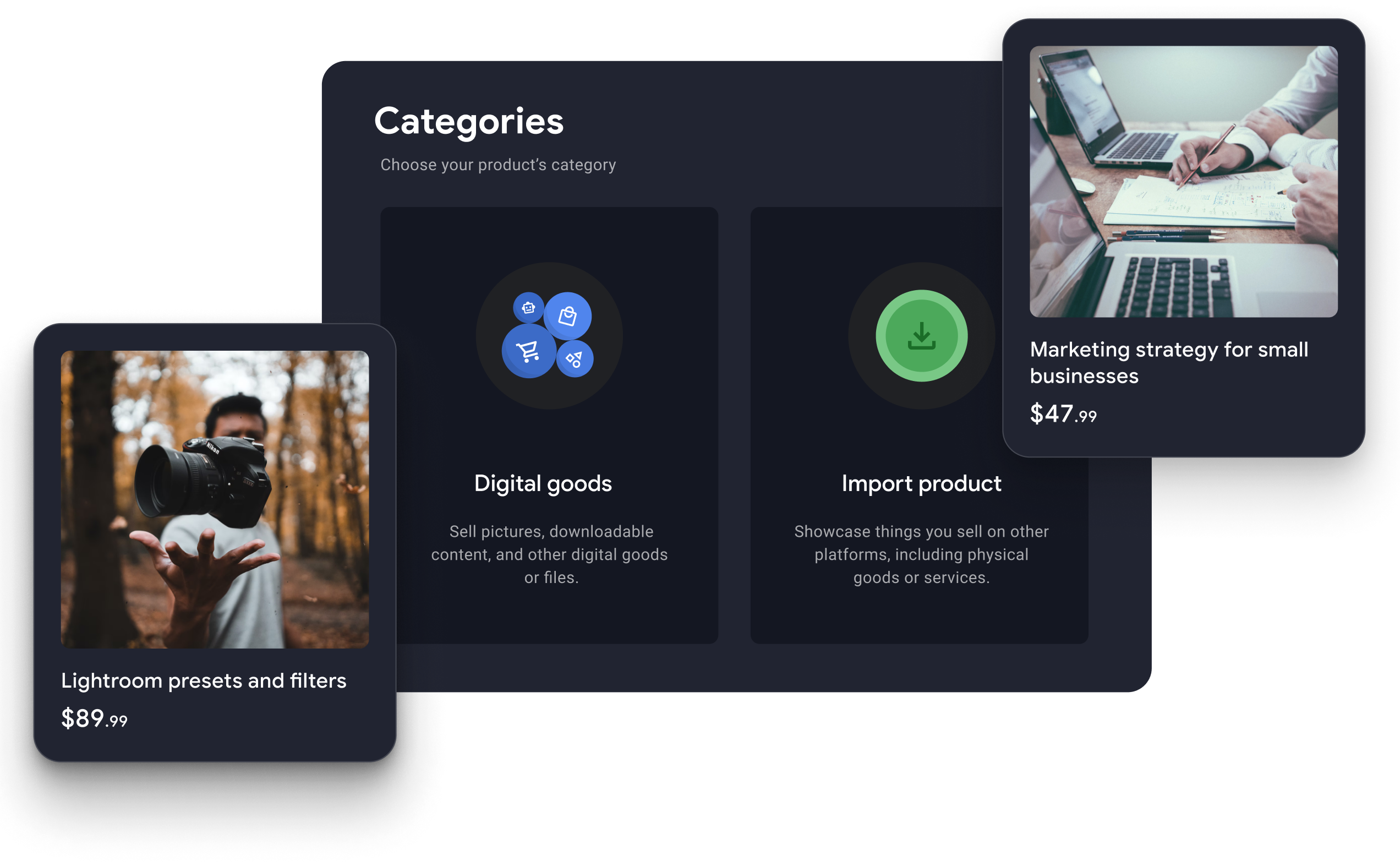 What Is Qaya
Qaya meaning: Qaya is part of Area 120, Google's in-house incubator for new products and services. Area 120 projects are early-stage teams that rapidly explore new, innovative opportunities. They are a team of Googlers utilizing Google technologies.
While they aspire for all Area 120 efforts to become permanent offerings, their projects are inherently subject to more change - up to and including discontinuation - than other more mature Google products.
Qaya, positioned as a business center for creators, aims to create online stores for creators to sell their products and services. Users can create personalized online storefronts to display their products and services, such as photos, e-books, artworks, Photography works, fitness videos, etc.
Shopify VS. Qaya What Is The Differences
Qaya allows users to import products and services from other platforms. Each store can accommodate up to 1,000 products or services.
Although it is similar to Shopify, it still has unique features compared to Shopify from Qaya's demo features. Qaya focuses more on social media channels. Creators can link Qaya with their social media accounts.
#1. Creators can make custom URLs with built-in payment functions through the two methods, "qaya.store/your-name" or "yourname.channel". The URLs can be placed in social media, e-commerce platforms, music platforms, etc. In addition, Google will link Qaya stores to users' own YouTube merch shelf, Google search, and Google shopping.

#2. Creators can add other platforms to their Qaya store, such as Facebook, Instagram, Twitter, TikTok, etc. Not only can it enrich the creator's personal information through the login page, but more importantly, combine the creator's products and services with followers closely related.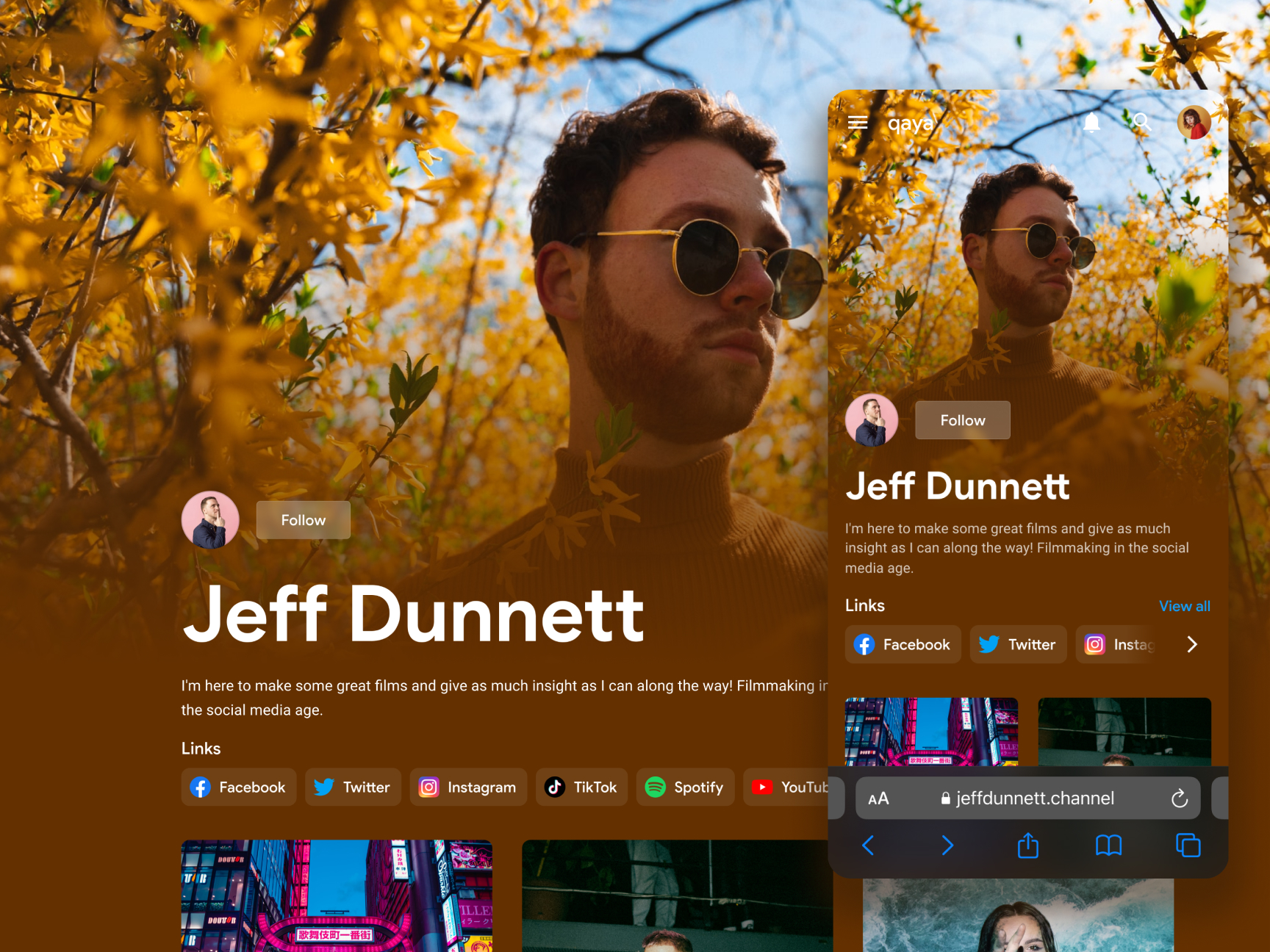 Compared with Shopify, Qaya focus more on social media. It supports one-click binding and product import, making selling and buying online easier on social media platforms.
Whether creators or online sellers use Qaya to build a brand or increase sales on social media, these two goals can be reached simultaneously. Social media users are younger, and they like to listen to others' opinions by viewing product review content. Besides, young people often buy products impulsively.
Qaya has a built-in Google Pay function to complete the payment easily. It supports users to collect subscription fees, tips, and one-time payments.
And Google pointed out that Qaya will also provide users with a product sales analysis feature that can help users optimize the product, manage store, and increase sales.
How To Register A Qaya Account?
Qaya officially started the Beta testing last month. Still, now it is only available for US users. Other non-US users can join the waiting list while waiting for Qaya to become available in their country. For creators or sellers who want the early beta access can fill in the following form to apply: Qaya Account
Conclusion
With the increase of consumers' purchasing power, the surge of social media users, and the advancement of infrastructure technology, the global e-commerce market will continue to expand in the future.
Various e-commerce platforms will continue to rise, but new platforms may not be suitable for you. Domestic or cross-border sellers still have to choose the selling channels wisely.
No matter what platform you choose, not being greedy and avoiding impetuousness is a compulsory lesson for sellers. It is also a good choice to focus on one's field, deepen product development, achieve something on one platform first, and then consider multi-platform operations.