Knowing that your package is on its way can be exciting! But what if you're not home and no one is there to receive it? Or you don't want it delivered directly to your address?
Many people today have been trusting PO boxes to give them the privacy and security they need when it comes to receiving mail and packages, but are concerned about the cost.
Let's take a look at why you should get a PO box, and how much a PO box costs.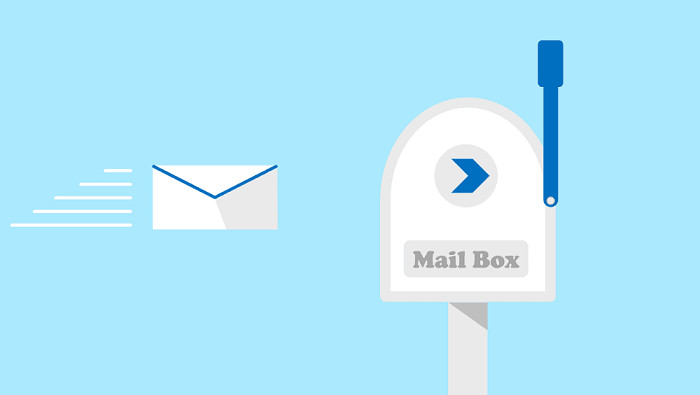 What is a PO Box?
A PO box is a small, locked mailbox that is rented from the post office. It is a mailing address that is not your home or office but you can still receive packages. It's a great way to keep your personal information safe.
PO boxes became popular in the United States during the mid-20th century as a way for people to receive mail without having to give out their home addresses. This was especially important for those who were living in apartments or other rented accommodations where they did not have a dedicated mailbox.
Many countries have a similar system in place, though the details may vary slightly. The idea became a hit initially in the US but today there are over 14 million PO boxes in use across the world.
So, how much does a PO box cost? Before we jump into that let's examine the benefits and some of the drawbacks of having a PO box first.
The Pros and Cons of Renting a PO Box
Benefits of having a PO Box
Privacy. PO boxes provide a certain level of privacy as your home address is not associated with the box. This can be important for people who are concerned about identity theft or harassment.
Security. PO boxes also offer a degree of security given that the box is locked and only you will have the key. This means that your mail will be safe from theft or vandalism.
Convenience. PO boxes can be used to receive packages from online orders. Besides, it's a convenient way to get your packages delivered even if you are out for a while.
Drawbacks of PO Boxes
Limited locations. PO boxes can be inconvenient as you will need to go to the post office to collect your mail. This is not a problem if you live close by, but it can be an issue if you live further away.
Limited space. The size of the PO box will also be limited, so you may need to collect your mail more frequently if you are expecting a lot of packages.
How Much Does a Post Office Box Cost?
Generally, a PO box price varies depending on the size of the box, the location of the post office, the duration of time for which you rent the box, and whether you require a forwarding service or not. It may start from $13 for a small box for three months, and go up to $265 for a larger one for six months.
Box Size
The smallest PO box size typically costs around $20 per year to rent. The next size up, called "medium," usually costs around $40 per year. The largest size can cost up to $100 or more per year.
According to USPS, the box sizes are as follows:
| Size | Dimensions | Can Hold |
| --- | --- | --- |
| Extra-small | 3″ x 5.5″ | 10-15 letters or 3 rolled magazines |
| Small | 5″ x 5.5″ | 15+ letters or 5 rolled-up magazines |
| Medium | A stack of large envelopes and magazines | 12 1/2″ x 9 1/2″ |
| Large | 2 flat rate boxes plus 10-15 letters | 12 1/2″ x 9 1/2″ |
| Extra-large | 12″ x 22.5″ | Multiple parcels |
Geographical Location
The PO box price will also vary by the location of the post office, which are classified as Competitive and Market Dominant. In general, rural areas will be cheaper than urban areas. This is because there is typically less demand for PO boxes in rural areas, so the post office can charge less.
Rental time
The price will also depend on whether you want a short-term or long-term rental. Short-term rentals are typically for 3, 6, or 12 months while long-term rentals are typically for 24 or 36 months and will cost less on a monthly basis than the short-term option.
So typically, the longer you rent, the cheaper it will be. For example, a one-year rental may cost $40, while a three-year rental may cost $100.
Possible Additional PO Box Costs
Forwarding Service: If you need your mail forwarded to a new address, this will usually cost an additional $20 per year.
Key deposits: In some market-dominant areas, there might be a charge for keys at $4.
Overall, the cost of renting a PO box is influenced by several factors, but you can expect to pay anywhere from $20 to $100 per year.
How Does a PO Box work?
Once you have rented a PO box, you will be given a key to the box and a PO box number. If you are expecting a package, you will need to provide the sender with your PO box number so that they can include it on the shipping label. The packages will be delivered to the post office and placed in your box. You can then go to the post office and use your key to open the box and collect your mail.
How much does it cost to get a PO box? There is no registration fee to get a PO box. However, you will need to pay the rental fee which includes the cost of the key and any other necessary supplies.
How to Get a PO Box?
You can rent a PO box online or at your local post office. To rent a PO box online, follow the below steps:
Visit the USPS PO Box page and enter your zip code or address to find a PO box near you.
Select a Post Office location and choose your desired box size and payment period.
Submit an online application form with the necessary information that USPS requires. Now a PO Box is reserved for you.
You should print the application form and go to the selected Post Office in 30 days to verify your identity. Done!
If you're renting a PO box at your local post office in person, you will need to fill out a form with your personal information and choose how long you want to rent the box. Once you have paid, you will be given a key to the box and your PO box number.
FAQs about PO Box
Can I receive items that need a signature in my PO box?
No, you cannot. If an item needs a signature, the post office will not deliver it to your PO box and it will be returned to the sender.
What payment methods are accepted?
The post office accepts cash, checks, and money orders. You can also pay with a credit or debit cardif you rent your PO box online.