UPS and FedEx are one of the most popular delivery services across the country for shipping to both international and domestic addresses. Both companies offer an extensive range of services and have built a reputation as well-trusted providers. However, people are always confused if these companies can deliver stuff to PO boxes. Does UPS deliver to PO boxes? Or how about FedEx? Does FedEx deliver to PO boxes? The following blog has all the answers you are looking for. Read on.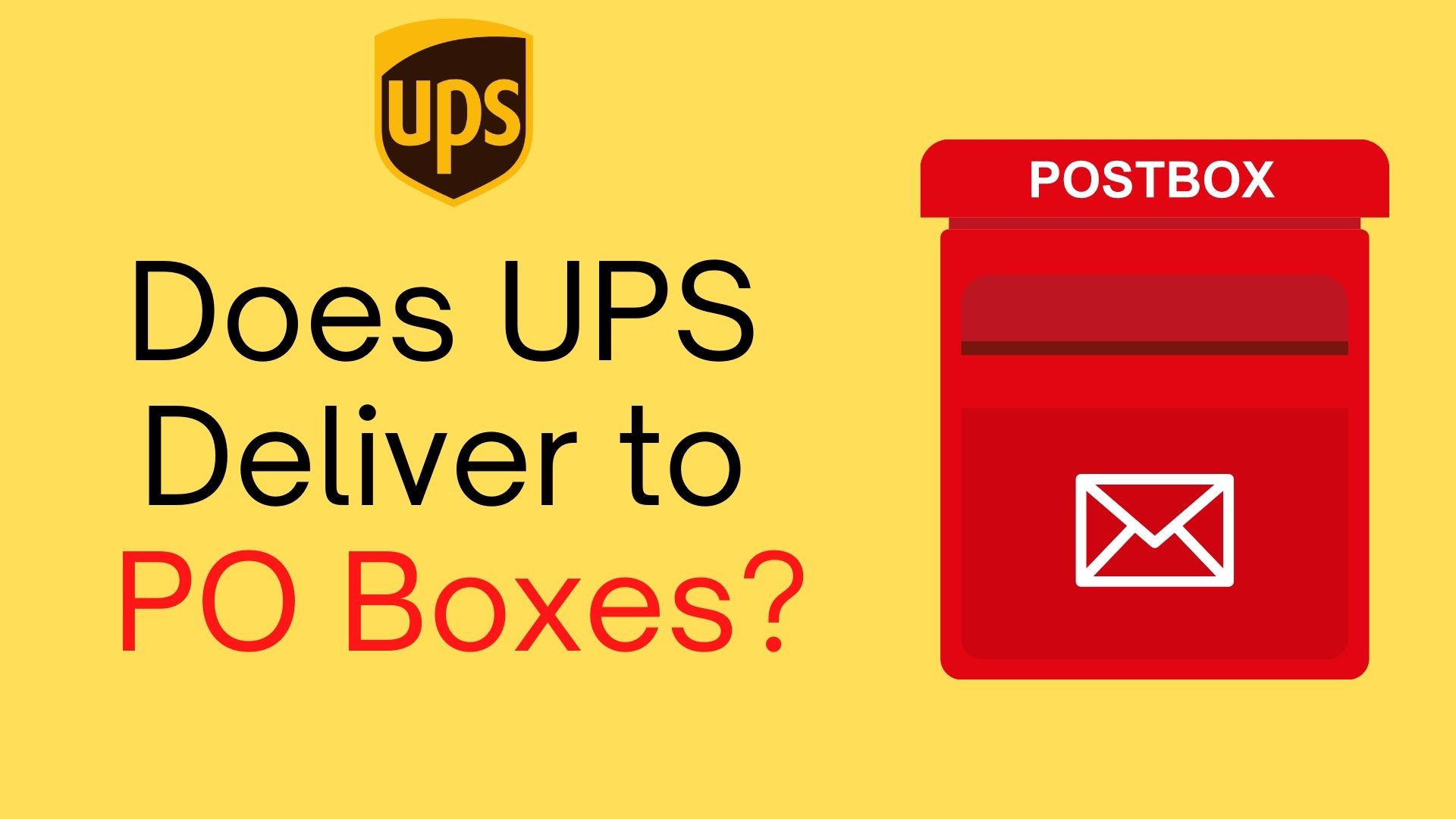 Does UPS Deliver to PO Boxes?
One of the most consistent and common questions asked by users of UPS is: will UPS deliver to a PO box? Unfortunately, the answer is no. UPS does not deliver to PO Box except for some countries located in the Middle East. These countries include:
Bahrain
Kuwait
Libya
Qatar
United Arab Emirates
Saudi Arabia
Besides the aforementioned countries, the American multinational company does not deliver items to PO boxes. Plus, there are certain addresses that are considered PO box addresses by UPS. These include:
Internal Revenue Service in the USA
Postbus in Netherlands
Packstation in Germany
Das Postfach in Germany
Post Restante in Sweden
Apartado de correos in Spain
Post Restante a la Post in France
Accordingly, UPS does not deliver items to these addresses as well. The reason for non-delivery is simple. PO boxes are federal properties, while UPS is a private organization. The differences in the statuses prevent UPS from shipping to PO boxes. PO stands for Post Office because PO boxes are a special service associated with post offices for those who want to get their mail at a location besides their street address.
UPS clearly mentions on their website that they will only deliver items and mails to valid, real, and verifiable street addresses. They also mention that even if a shipper wants to deliver the mail to a PO box, a valid phone number should be mentioned on the label. The number will be used to identify the alternative delivery address because the mail will still not be eligible to be delivered to PO boxes.
The only exception to this rule is military addresses. UPS has a dedicated military mail that allows it to ship mail to the military bases without distributing it to individual addresses or PO boxes. These addresses are usually Army Post Office or Fleet Post Office addresses.
The reason why UPS is allowed to military PO boxes is that UPS is not the one handling these deliveries. The mails to military addresses are handed over to the guards at the gate. The military postal workers then pick up the mail and distribute it to the proper addresses accordingly.
Just like the national PO boxes, UPS is not permitted to offer international PO boxes as well in countries besides those mentioned above.
How Do I Get UPS Delivered to a PO Box?
So can UPS deliver to the PO box in any other way? The only way is to use the USPS program Street Address. Here's what you will have to do:
Enroll in the "Street Address" program with USPS. You can call your local post office and get all the required information about the PO box.
Ask if your post office will be willing to hold the UPS Package. If your PO box location can be enrolled in the street address program, the USPS will provide you with the street address of the PO box location, and you can easily send or receive shipments.
Make sure to include the recipient's telephone number in the delivery information besides all the other information.
It is important to write all the required information in the correct format to avoid any potential problems. PO box addresses are typically written as follows:
RECEIVER'S NAME PO BOX 111111 TOWN NAME AB 01011
It is important to remember that the USPS PO box program is not offered for every location. It is possible that you send a UPS package, and the USPS clerk will refuse to process it further. Therefore, it is mandatory to reach out to the PO box location first and ask them if it is possible to make the delivery using the USPS service.
When it comes to the security of the package, there are certain measures that can be taken. For instance, you can use online tools like KeyDelivery to track the package and automate the shipping workflow.
Moreover, another point to remember is not all post offices deliver UPS packages all the time. Either they are extremely busy, or they might get frustrated if the customers overuse the service.
How about FedEx: Does FedEx deliver to PO Boxes?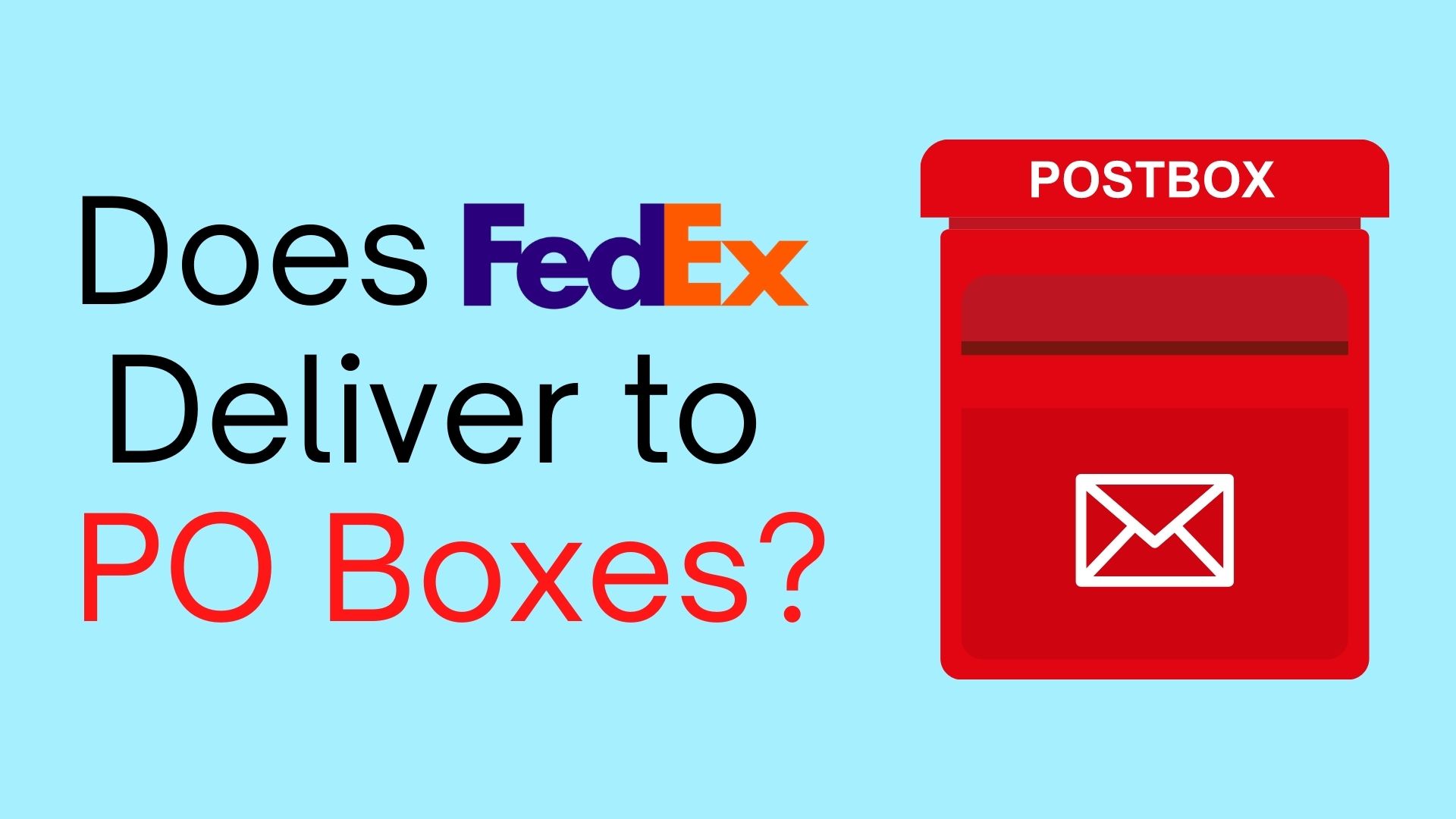 Just like UPS, FedEx doesn't deliver to PO boxes. FedEx can make deliveries to PO boxes if they are military bases, as well as a non-Post Office location, like ship stores. However, delivering to PO boxes is difficult and impossible in many cases.
However, this is where FedEx SmartPost comes to help. Using the USPS system, this service helps in delivering to domestic PO boxes and certain international locations, such as Puerto Rico, as long as a valid telephone, telex, or fax number is provided besides other information.
People can also use FedEx Ground or FedEx Home to deliver to PO box locations, but FedEx eventually will use FedEx Smartpost to make the final delivery.
Accordingly, using FedEx SmartPost makes more sense.
Delivery using the FedEx SmartPost takes anywhere from two to seven business days, according to the final location.
However, this service is best for lightweight parcels only. The maximum weight that can be shipped using this service is 70 lbs, with the size being restricted to 130 maximum in length and girth.
The service is also not applicable for parcels and packages that originate from outside the contiguous US. It is also imperative to note that FedEx does not offer certain services, such as a money-back guarantee, collect on delivery, hazardous materials delivery, evening deliveries, or signature proof of delivery.
Therefore, these points should be considered before making a delivery.
Summary
Many people ask: does UPS ship to PO boxes? Or how about FedEx? As one of the most popular delivery services across the country, both UPS and FedEx offer an extensive range of services to their customers.
However, generally, it is not possible to ship to PO boxes using any of these services. This is because PO boxes are operated and owned by USPS, making PO boxes federal property. Since both of these American companies are privately owned, it is not possible to deliver to the PO boxes directly.
There are extra steps involved when it comes to delivering to PO boxes. For instance, customers using FedEx have to rely on FedEx SmartPost. On the other hand, UPS makes deliveries possible through its Street Address service, by which mail can be dropped off to USPS employees who can drop them in the correct PO box.
Want to track your shipping operations of any carrier? KeyDelivery brings you the opportunity to automate your shipping workflow, manage orders, and analyze the shipping process on one platform. For more information, Contact KeyDelivery and improve your shipping process.