Today, millions of companies compete in the global market through e-commerce, which has, undoubtedly, drive the demand for international courier shipments to increase exponentially.
Nevertheless, international shipping price is really expensive, and businesses must find the cheapest international shipping to make a huge profit. And this is also the aim of this article.
Read on and look for the cheapest, fastest, and highest quality shipping options to the country where your customers are located.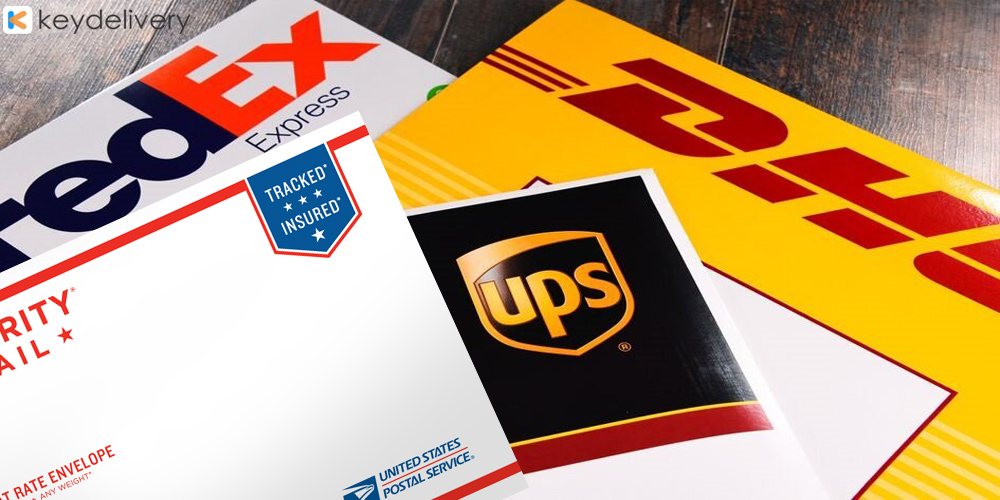 Part 1: Ship Cheap: What Factors to Consider?
There are many factors that affect shipping costs, including parcel dimension, the estimated delivery time, the courier service you choose, and more. Now let's look at the most important factors as explained below.
1. Package dimension and weight
The size and weight of the package come first among the factors affecting the cost of international package shipments. Courier services price shipments by comparing volume weight and actual weight.
Volumetric weight (Dimensional weight) is calculated with your package's width, length, and height dimensions. In short, the cheapest way to ship a package starts with preparing a package in the most appropriate size. An oversized and heavy package increases the shipping cost.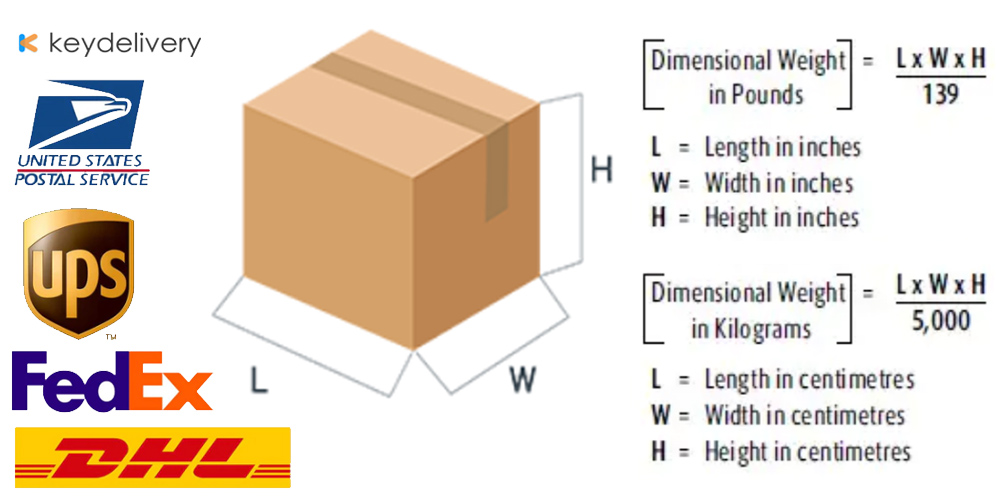 2. The delivery time
Delivery time refers to the time during the courier service needs to deliver goods between two destinations. 3PL logistics providers come up with different price offers on the same destination, but with varied delivery times. The shipping cost directly impacts your gross profit; therefore you need to strike a balance between the buyer's expectation for shipping time, shipping urgency, your profit margin, and your pricing policy. Sometimes it's good for both parties to offer customers alternative shipping costs that include fast and affordable services.
3. Your destination
The shipping destination is often decisive in choosing a courier service. For example, suppose you are shipping from the USA to EU countries, USPS, DHL, FedEx, or UPS, get quotes for all your shipments and compare delivery times and prices. However, another company can stand out if you are shipping to China or Egypt, and the price is often higher.
Finally, check your invoices after the shipment has been delivered. Shippers appear to invoice higher than their initial bid, sometimes with additional fees. In order to avoid any undesirable surprises, be sure to inquire about price policies from the sender in advance.
What Is the Cheapest Way to Ship Internationally?
Global courier companies scale and customize their solutions for international shipments according to customers' capacity and expectations by calculating shipping costs between destinations.
Your criteria for choosing a supplier may vary depending on the package weight of your product, your expectation of delivery time, ease of follow-up, and service quality. For example, USPS may offer the best rates for shipping documents to Canada and Mexico for a US shipper. In contrast, DHL or FedEx may provide better pricing or faster delivery options for shipping packages to EU countries.
The following factors are decisive when deciding on the most suitable shipping option for small businesses:
Discount options
fast delivery
Reliability
tracking service
Insurance costs
Additional Costs
USPS
The US Postal Service stands out with the most economical service conditions, especially for shipments within the USA or even covering North America.
USPS Courier service offers cheap overseas shipping by Priority Mail -Small Flat Rate Box" service, with an extended delivery time (6-10 days). Priority Mail Express International service (3-5 days) and Global express service (1-3 days) are more expensive as the delivery speeded up.
While the USPS offers the cheapest interstate package shipping options, it provides advantageous prices for international mail and smaller shipments. However, it lags behind its competitors in large-scale parcel shipments and speed.
FedEx
FedEx offers programs for small businesses where they can get discounts based on monthly shipments. Registered shippers get price reductions as their capacity increases. With delivery options such as "International Priority" (1-3 business days) and "FedEx International Economy" (2-5 business days), FedEx allows the customer to ship with price/delivery speed options. FedEx Express offers its customers the most affordable and alternative prices with its worldwide airline distribution network.
UPS
UPS creates a price list based on the number of shipments per month and provides a special price table to its registered customers. If you ship internationally, be sure to negotiate your shipping capacity with courier companies for the cheapest overseas shipping. UPS has many services according to price/delivery expectations. For example, International Priority (1-3 days), Worldwide Expedited (2-5 days), International Economy (4-6 days)
DHL
If you are finding the cheapest international shipping, this may not be a good choice. DHL is more expensive than its counterparts in many destinations but stands out from its competitors in terms of the fastest delivery.
DHL can offer you exclusive discounts and special services if you're a reasonably priced business. It is possible to get extra discounts based on monthly capacity and based on shipment weight and the number of parcels. "DHL Envelope" is a system that enables products to complete customs processes quickly with digital document transfer in 220 countries. It eliminates problems such as document loss and waiting times and ensures DHL reliability.
Most companies are looking for the cheapest way to send a package internationally with the fastest and most reliable courier. Of course, it may not be possible to find all options on the same table. You should definitely compare the offers by couriers and include customer experience in your decision-making process. Working with multiple couriers allows you to make a profit by shipping to destinations where each sender is the cheapest or fastest.
Part 3: Cheapest Way to Ship with Tracking
For companies that ship internationally, shipment tracking is also vital, especially for small businesses and e-commerce companies. Tracking the shipment step by step is necessary for both the seller and the customer. Multiple tracking numbers can become difficult for a business to manage and could be more critical, especially on international shipments.
This is where KeyDelivery e-commerce shipping software comes into play. It improves companies' shipping experience by allowing them to use their own branded parcel tracking and send the latest shipment updates to customers automatically.
Drive Growth with KeyDelivery Shipping Software
Integration with multiple carriers (UPS, DHL, FedEx, etc.) and sales channels (Shopify, Magento, and Shipstation).
Compare carrier rates and get a discounted price. Automatically send customers shipment status with branded tracking page.

Monitor all your shipments in one dashboard with detailed information like Carrier, shipping date, and status.

The e-commerce multi-carrier tracking solution offered by Keydelivery enables you to receive service from global courier companies and local shippers operating in another country when necessary.
KeyDelivery helps companies manage shipping pickups and shipping cost calculations efficiently. This allows you to find the cheapest international shipping, save cost and make your shipments fast and organized. Most importantly, it offers up to 500 shipments per month now, make sure to try it out for FREE!