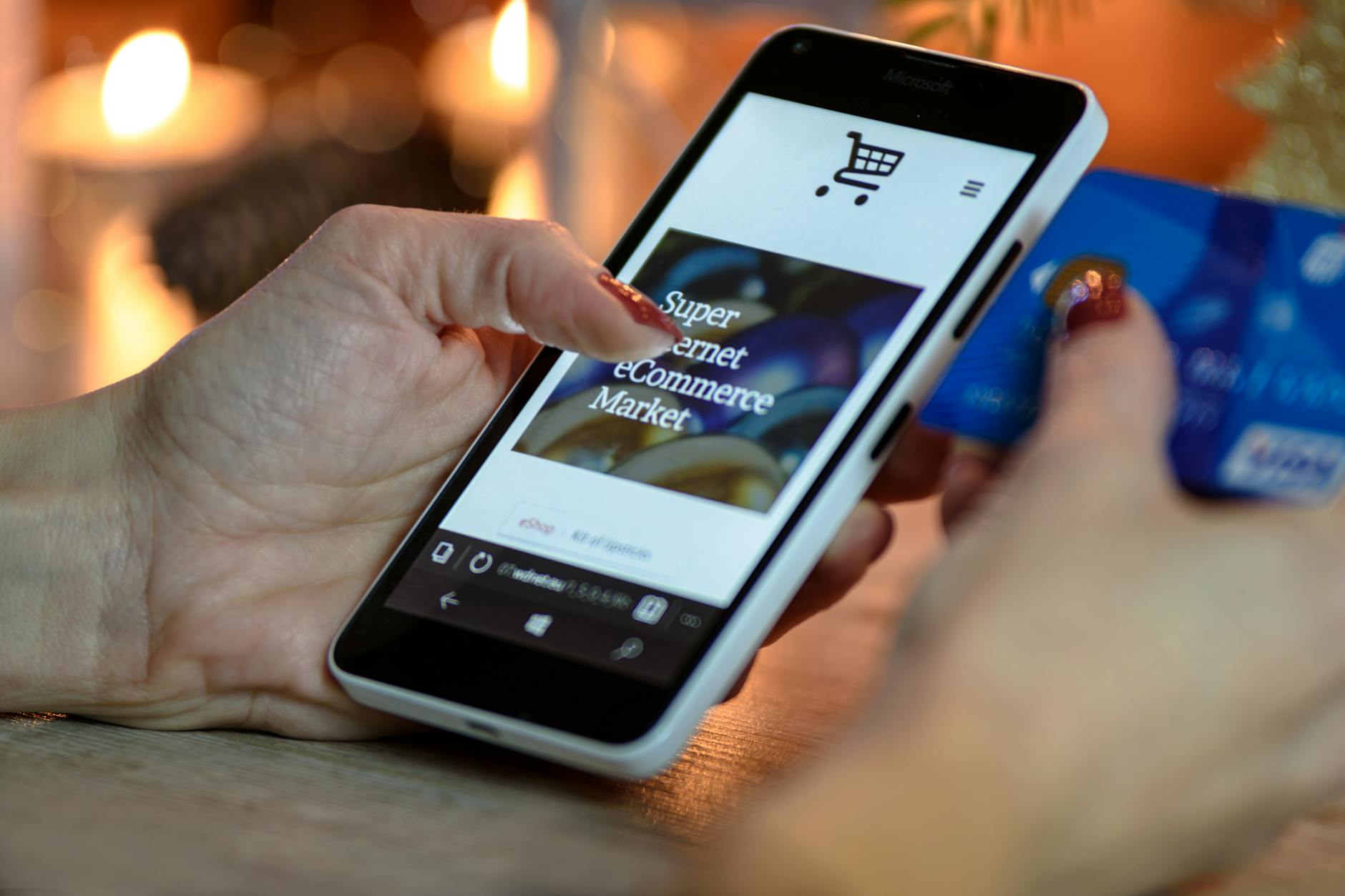 With the continued popularity of the e-commerce market, various eCommerce tools are emerging in the domestic and foreign markets, but their practicality varies.
Some sellers said that there are too few good eCommerce software tools. Although there are many e-commerce tools out there, just take a look at Shopify App Store.
E-commerce tools can be roughly divided into the following categories.
(1) Website builder tools: They are used for e-store building and management.
(2) Market research tools: Users can use these tools to find competitors, business opportunities in niche markets and learn how to optimize websites and advertising campaigns.
(3) Day-to-day operation tools: These tools are helpful for managing the daily operation, logistics, and finance of the e-commerce store.
(4) Ecommerce marketing Tools: We can use them to improve store visibility, increase store traffic and conversion rate.
(5) Ecommerce analytics tools: These tools are used for data analysis to find problems, vulnerabilities, and growth opportunities.
These tools play a vital role in the business development of e-commerce sellers, so what are the tools worth trying? This article lists more than 35 e-commerce tools according to the above categories. I believe there is always one suitable for you:
1. Website Builder Tools
If you want to build a fully hosted website and plan to grow your business, then BigCommerce is the platform you need!
BigCommerce is easy to set up. It is feature-rich and easy to expand when your business grows. You don't need to hire someone with professional site-building technology.
X-Cart is a high-performance e-commerce website building platform suitable for sellers with a specific programming background or.
X-Cart provides a responsive design, can be integrated with WordPress (a free and open-source blog software and content management system based on PHP and MySQL). It supports multiple payment gateways, provides various SEO functions, and integrates different web services. Compared to its counterpart Magento, X-Cart is more user-friendly.
If you are not familiar with web tech and you don't have enough budget to hire a website developer, but you want to build an eCommerce store as quickly as possible, then Shopify is a good choice.
Shopify is easy to use. It is also versatile and expandable. It provides hundreds of free templates and themes. You can also customize them according to your own business style.
Shopify also provides 24/7 technical customer support for your online store and provides hosting, so you don't have to worry about store maintenance issues.
For e-commerce sellers who are using WordPress, WooCommerce (free) is a good choice and can provide a good experience for website visitors. However, if you want to upgrade your online store, you need to pay extra to purchase themes, extended functions, domain names, etc.
PrestaShop is very suitable for sellers with less budget. The features it provides are not inferior to WooCommerce and Shopify. The disadvantage is that if your store grows quickly, its features may not meet your needs.
2. Research tools
The most important thing for a successful e-commerce company is to have a competitive advantage. If you don't know anything about your competitors, then you lose the match.
If we want to gather the essential information of market competition, excellent e-commerce research tools are indispensable.
If you sell products on Amazon and your website, it is wise to use Jungle Scout to do the market and product research. Competitors' products analysis is also necessary.
Jungle Scout helps sellers identify top-selling products in niche markets and track their performance on Amazon. Some sellers may use it as an eCommerce price monitoring tool.
Jungle Scout charges $29 a month to help each user track 40 products. You can also add it to the Chrome extension for a one-time payment of US$197. Jungle Scout will provide you with various details, including product profit margins, product trends, monthly income, and so on.
SEMRush is a good keyword checking tool, tracking more than 106 million keywords, search volume, and more than 87 million domain names.
SEMRush provides sellers with detailed reports on their websites or competitor websites. Depending on the number, purpose, and depth of the reports you need, the subscription fee ranges from US$69.95 per month to US$5499.5 per year.
Ahrefs is mainly used to analyze the backlinks of your website and your competitors' websites. You can use it to find out how your competitors improve their Google rankings. The data gathered is useful for you to view the most shared pages of their websites and advertising campaigns.
Both SEMrush and Ahrefs are great SEO tools for eCommerce sites. If you are planning to build your eCommerce website, you should try them first.
3. Operation Tools
There are many trivial things in the day-to-day e-commerce store management, such as tracking employee performance, operation budget, financial status, contacting manufacturers, etc.
Excellent business tools will make your work management more efficient.
Sourcify provides services for manufacturers and companies looking for product manufacturers. Its manufacturer review mechanism reduces possible risks in the manufacturing process. If you are not satisfied with the final product, Sourcify will provide a refund.
Sourcify also provides project management tools for sellers and provides users with three optional manufacturers. You can use this tool to set a competitive price for your product.
Tickspot is a time management software. Users can record the working hours of various tasks and switch between multiple schedules. Sellers can also use the report function of Tickspot to monitor the project budget and employee productivity. Tickspot charges vary from $0 to $149, depending on the project.
Asana is a task management SaaS (software as a service) tool that can be used for task assignment, adjustment, and tracking. eCommerce sellers can use it to facilitate communication and collaboration.
Sellers can directly upload files to the platform, and the Asana reminder function will urge employees to read them within a specified time.
4. Inventory Source
Inventory Source is a fully automatic inventory management tool that can automatically synchronize your inventory, update your website, integrate orders, etc.
Oberlo's user interface is more user-friendly than Inventory Source and can help e-commerce sellers purchase, customize and deliver products. Oberlo can also help sellers find alternative suppliers, track sales, and more.
If you are using a third-party warehousing network and Ingram Micro's logistics distribution center, using Shipwire to track and manage your inventory can ensure the safety of your inventory.
TradeGecko aims to simplify the POS terminals of retail, and its functions include inventory management, order synchronization, product bundling, etc.
KeyDelivery(a.k.a Kuaidi100 tracking) has more than 1200 carriers and has features that simplify the seller's inventory and product management, product shipping, and tracking process. KeyDelivery is a shipment tracking tool of the eCommerce monitoring tools.
Wave is an accounting and invoicing tool for small e-commerce companies with fewer budgets. Its functions include direct deposit, salary management, annual record keeping, invoicing, tax calculation, tax deduction, and receipt management.
EcomDash is a multi-channel inventory management tool with inventory optimization, order processing, and sales reporting.
4. Marketing Tools
A great marketing campaign will bring sales to sellers, and practical marketing tools will reduce your spending on email and content creation tasks, help you understand market segments, and track potential audiences. Here are a few tools that perform very well in this regard.
MailChimp is an automated email marketing tool that is easy to customize and uses email templates, and MailChimp has an analysis function that allows you to classify customers.
Campaign Monitor charges from US$9 to US$899 per month. Compared with other automated email marketing tools (such as MailChimp), Campaign Monitor is more expensive and has fewer templates, but its quality is higher.
Feeds4.com is a content aggregation and promotion tool that helps sellers publish content and promotional information.
Active Campaign has a powerful data analysis function that can update and modify your marketing emails based on user comments. Many sellers praise it.
You can upload spreadsheets from social media posts on Bulk.ly and send them to your Buffer account. You can also disrupt the order of tweets in a CSV file and add relevant tags and categories.
Sellers can use Buffer to track topics of interest to their social media audiences, plan tweets, and increase user engagement.
OmniStar (OSI Affiliate) is a promotion and marketing software that promotes your joint marketing project by placing it in a designated directory and lets you know the real-time promotion situation.
Antavo is committed to helping e-commerce sellers gain consumer loyalty entertainingly and interestingly and is welcomed by many top retailers.
Smile.io encourages your customers to share your products by providing points and rewards. There are currently more than 15,000 active sellers using Smile.io.
User Testing is a handy tool to help e-commerce companies understand the reaction of their target customers to their stores and websites.
Wish Pond helps sellers identify potential customers through pop-up windows and landing pages and allows you to send marketing emails to potential customers.
Klaviyo is a one-stop digital marketing tool. Its functions include publishing AB tests, automatic response to emails, etc.
BuzzStream is committed to helping sellers create content, improve the visibility of sellers' content, and thereby increase store visibility.
Exit Bee helps sellers target customers based on behavioral psychology, increasing the conversion rate and email subscription rate of the seller's store and increasing the customer purchase rate.
Thrive Leads is a WordPress plugin dedicated to conversion rate optimization, which can help e-commerce sellers quickly build mailing lists.
Store Ya has a variety of functions, such as product promotion, real-time fan statistics, etc. It can also import products directly into your Facebook store.
5. Data Analysis Tools
Analysis tools help sellers understand what customers want, why they came to your store in the first place, and how to attract more customers. Analysis tools are a necessity for e-commerce sellers.
In addition to providing fundamental analysis for sellers, VWO will also offer heat maps and click heat maps. Sellers can formulate strategies to improve website conversion rates based on this information.
Stanford statisticians participated in the development of Optimizely Analytics, a mighty data analysis engine, which helps sellers evaluate store performance through sequence tests.
Google Analytics can monitor a lot of website data. Free and rich information can help you improve the conversion rate of PPC ads, optimize a website and product descriptions, and track store visitor behavior. Google Analytics is a must-have tool for all companies that have a website.
Neatly enables sellers to track all KPIs of the store in a customized interface. The tool integrates more than 45 top e-commerce applications, including Shopify, MailChimp, QuickBooks, PayPal, and Google Analytics.
Conclusion
If you are struggling with optimizing your eCommerce business, if your business is stagnant, you might as well try the above tools. Data speaking may make your e-commerce road smoother.