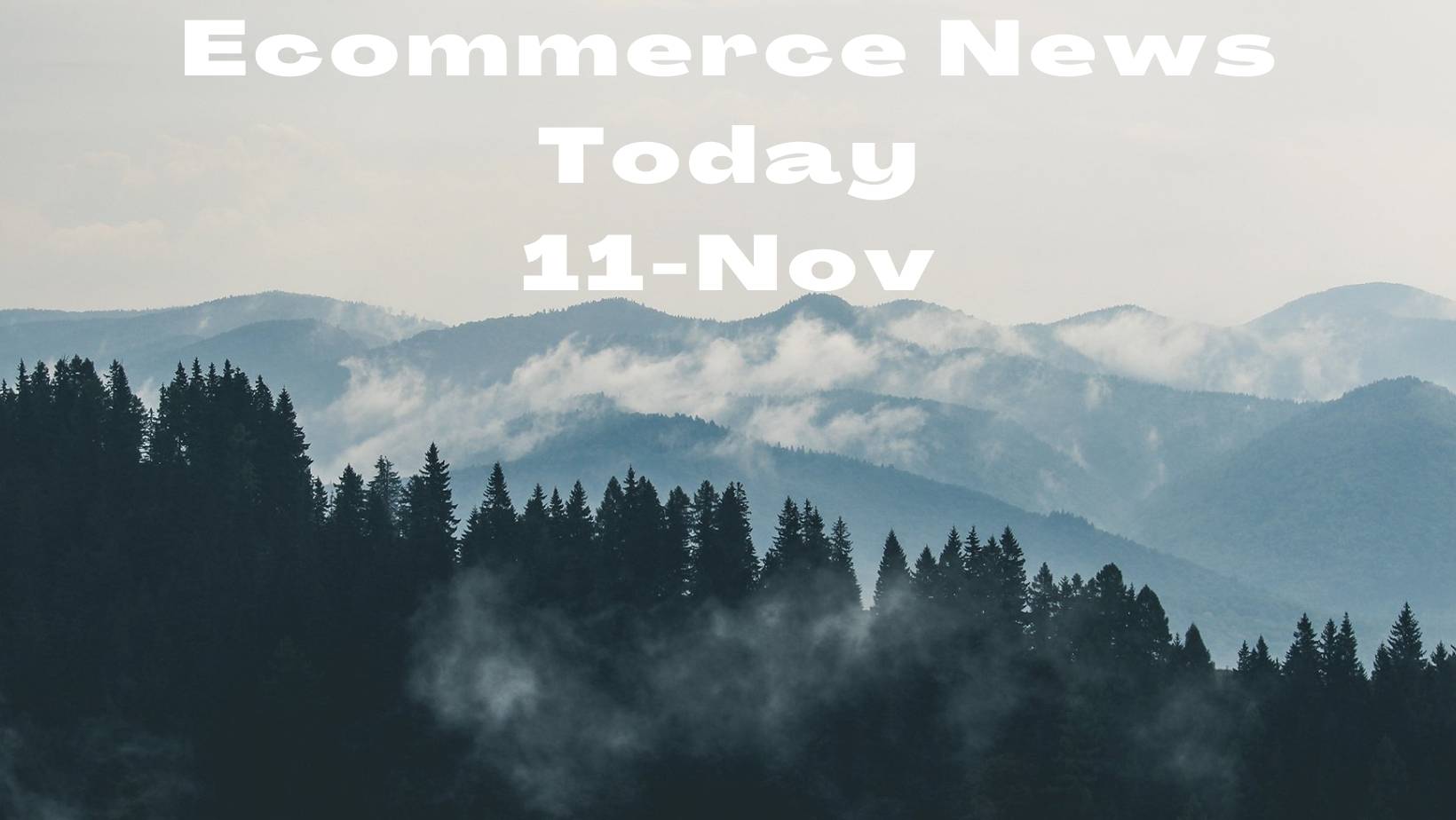 1. AliExpress and Spanish online supermarket Lola Market reached a partnership.
On November 11th, AliExpress announced that it had reached a partnership with Spanish online supermarket Lola Market to provide supermarket services to Spanish buyers through its platform and announced that it had entered the q-commerce model.
This new supermarket service is the first of its kind in the world by AliExpress, and it is available in both the AliExpress app and the Lola Market online supermarket.
At present, the service can provide Spanish buyers with products from 11 different supermarket chains and 13 supply markets in Spain. The shopping process is similar to AliExpress, but buyers need to set the delivery date and specific time, and delivery location.
2. Cross-border transfer platform MFS Africa completes more than US$100 million in Series C financing.
According to the reports of IBS Intelligence, Africa's largest cross-border payment platform MFS Africa raised over $100 million in Series C financing.
This round of funding was led by AfricaInvest FIVE, Goodwell Investments, and Youlun Group. New investors include Commerz Ventures, Allan Gray Ventures, etc. According to the report, at present, MFS Africa's business covers 320 million mobile wallet users in more than 35 major African countries and has more than 120 local payment partners in Africa.
MFS Africa has also established a joint venture company MFS Africa Asia with the investor Youlun Group to create a China-Africa online cross-border payment platform.
3. Shopify unveiled the online shopping behaviors and six trends of Japanese consumers during "Black Friday."
According to AllAbout News, Shopify unveiled the online shopping behaviors and six trends of Japanese consumers during "Black Friday."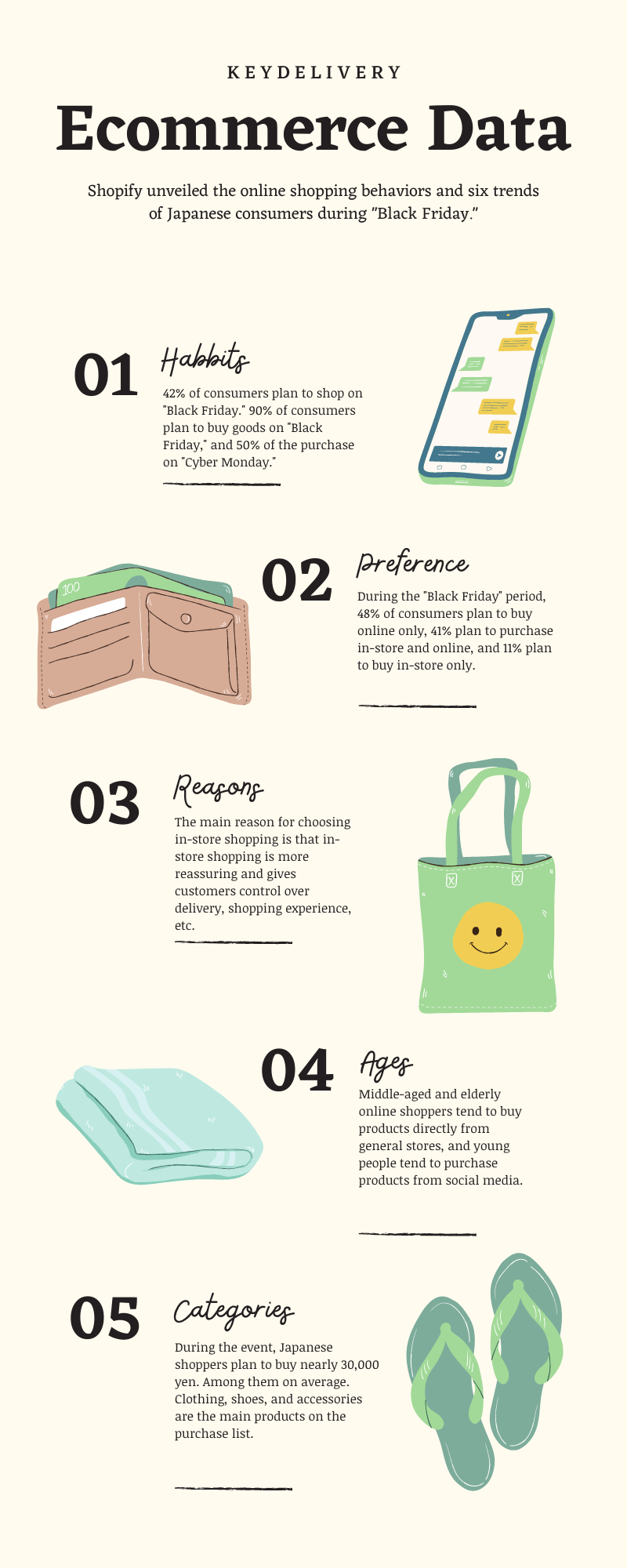 1. 42% of consumers plan to shop on "Black Friday."
2. 90% of consumers plan to buy goods on "Black Friday," and 50% of the purchase on "Cyber Monday."
3. During the "Black Friday" period, 48% of consumers plan to buy online only, 41% plan to purchase in-store and online, and 11% plan to buy in-store only.
4. The main reason for choosing in-store shopping is that in-store shopping is more reassuring and gives customers control over delivery, shopping experience, etc.
5. Middle-aged and elderly online shoppers tend to buy products directly from general stores, and young people tend to purchase products from social media.
6. During the event, Japanese shoppers plan to buy nearly 30,000 yen. Among them on average. Clothing, shoes, and accessories are the main products on the purchase list.
4. Latin American retailer Falabella's total Q3 sales in 2021 exceed US$4 billion.
On November 10th, the Latin American retailer Falabella announced its results for the third quarter of 2021. Data show that from July to September this year, Falabella's total sales were US$4.091 billion, an increase of 23.4% year-on-year.
Profit was US$226 million, far exceeding the US$5 million in the same period last year. In addition, Falabella's total revenue in the third quarter was US$3.572 billion, a year-on-year increase of 16.7%.
Falabella pointed out that its sales are the sum of physical and e-commerce sales. Online sales in the third quarter were $812 million. In the third quarter of this year, Falabella registered more than 170,000 digital cards in Chile, Peru, and Colombia.
5. Africa's first online luxury shopping platform, LAB, goes live.
LAB can deliver goods to all 54 countries in Africa within 3-5 days, allowing consumers to buy products from Harrods, Fortnum & Manson, Selfridges, John Lewis, and other luxury brands through the platform.
There is a large gap between rich and poor in Africa, and the wealthy usually purchase luxury goods. Among the luxury goods purchased by consumers online during the epidemic, brands such as Hermès, Bottega Veneta, Chanel, and Louis Vuitton are the most popular.
According to the Bank of Asia's 2021 Africa Wealth Forecast, it is expected that wealthy consumers will drive the growth of the African e-commerce market by 30%.
6. Argentine e-commerce platform Tíanube "Net One" has a transaction volume exceeding US$2.6 billion.
On November 10th, in this year's "Cyber ​​Monday" promotion, the total transaction of the Argentine e-commerce platform Tíanube exceeded US$2.6 billion, a year-on-year increase of 74%. That may boost the total annual revenue by 50%.
Data show that Tíanube's total transaction volume in three days is approximately 2.67 billion US dollars, with a total order volume of 397,530 and an average order value of 6711 US dollars.
Among them, clothing has the highest sales, accounting for 52.2% of total sales. Home and decoration products are second, accounting for 10.8% of total sales. Health and beauty products are third, accounting for 6%.
7. American Airlines teamed up with Amazon to reduce aircraft emissions.
On November 10th, according to Reuters, American Airlines and Amazon are working together to accelerate the development and use of sustainable aviation fuel to reduce emissions from air transportation.
The Sustainable Aviation Buyers Alliance stated that Amazon Air, Alaska Airlines, JetBlue Airways, and United Airlines are joining the initiative, including major corporate airline customers, to help drive greater SAF production, price reductions, and technological advancement.
8. Mecto launches an on-demand delivery app in Brazil.
A few days ago, Meikeduo launched Mercado Envíos Extra, an on-demand delivery application that links third-party drivers with their orders to increase delivery speed.
In March last year, Mercado announced investing 10 billion reais in Brazil to expand its logistics network. Mercado Envios Extra is the result of this investment.
At present, Metco has more than 100 carrier partners in Brazil and a fleet of about 10,000 trucks, delivery trucks, and electric vehicles. Its next goal is to seek an increase in the number of drivers to achieve shorter-distance deliveries.
9. The eHub of Liege, Belgium, the largest smart logistics hub in Europe, was officially used.
Cainiao has formally used the eWTP Hub in Liege, Belgium, the largest smart logistics hub in Europe. This eHub is a critical project based on the eWTP cooperation framework. It is located at Liège Airport.
The overall planning area is about 220,000 square meters, of which nearly 120,000 square meters are warehouses. More than 30,000 square meters were used in the first phase, including the air cargo station and distribution center. It took more than a year to complete the construction and was independently operated by Cainiao.
10. Netflix plans to launch short video features for children.
Netflix intends to launch a feature for children to attract younger audiences to its platform. Netflix's Apple version has appeared in the "Child Clips" function, displaying Netflix's existing children's shows and short films in the movie library. It is being tested on the Netflix platform. It is built on an early feature called Fast Laughs Above, which focuses on comedy video clips.
KeyDelivery Ecommerce Daily News is a free blog featuring eCommerce news articles about the global eCommerce industry. Cross-border, marketing, funding, and much more! We will share international eCommerce news every day and be the best eCommerce news website! Bookmark our website to receive more latest eCommerce news from us!